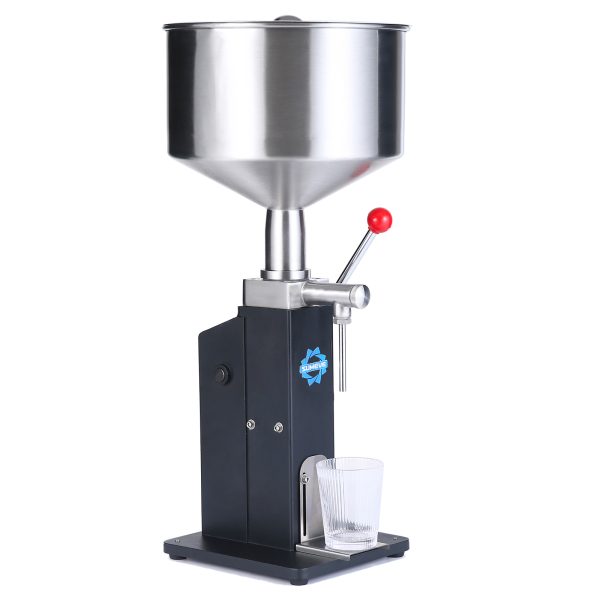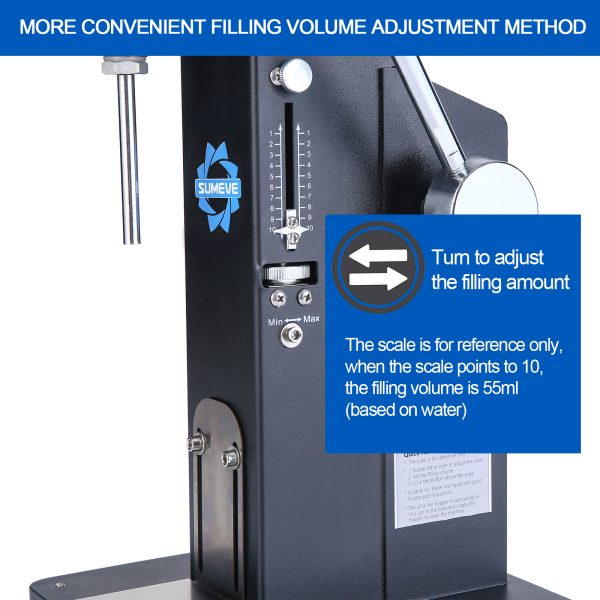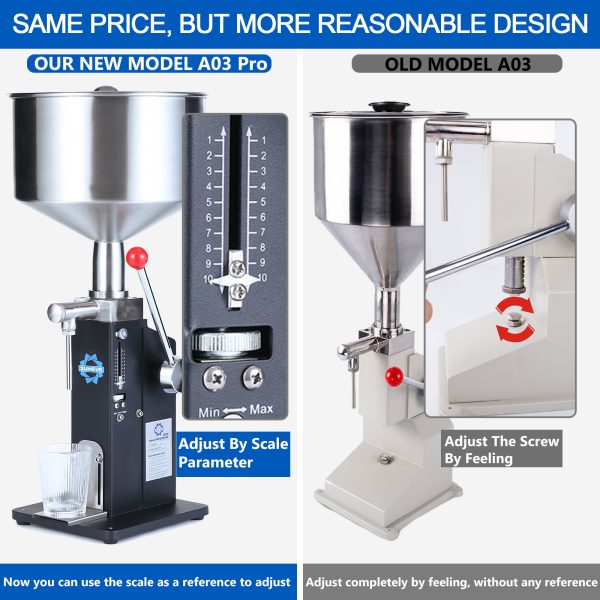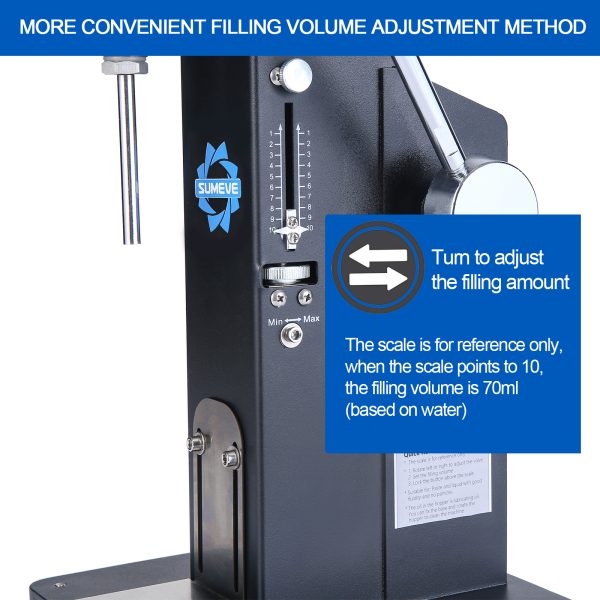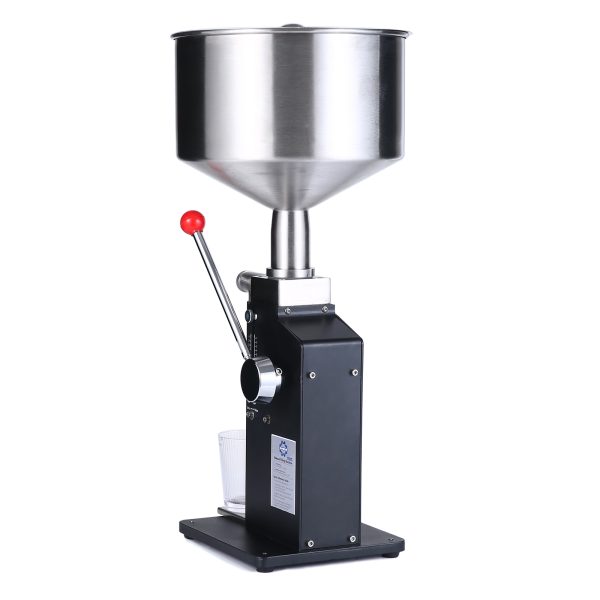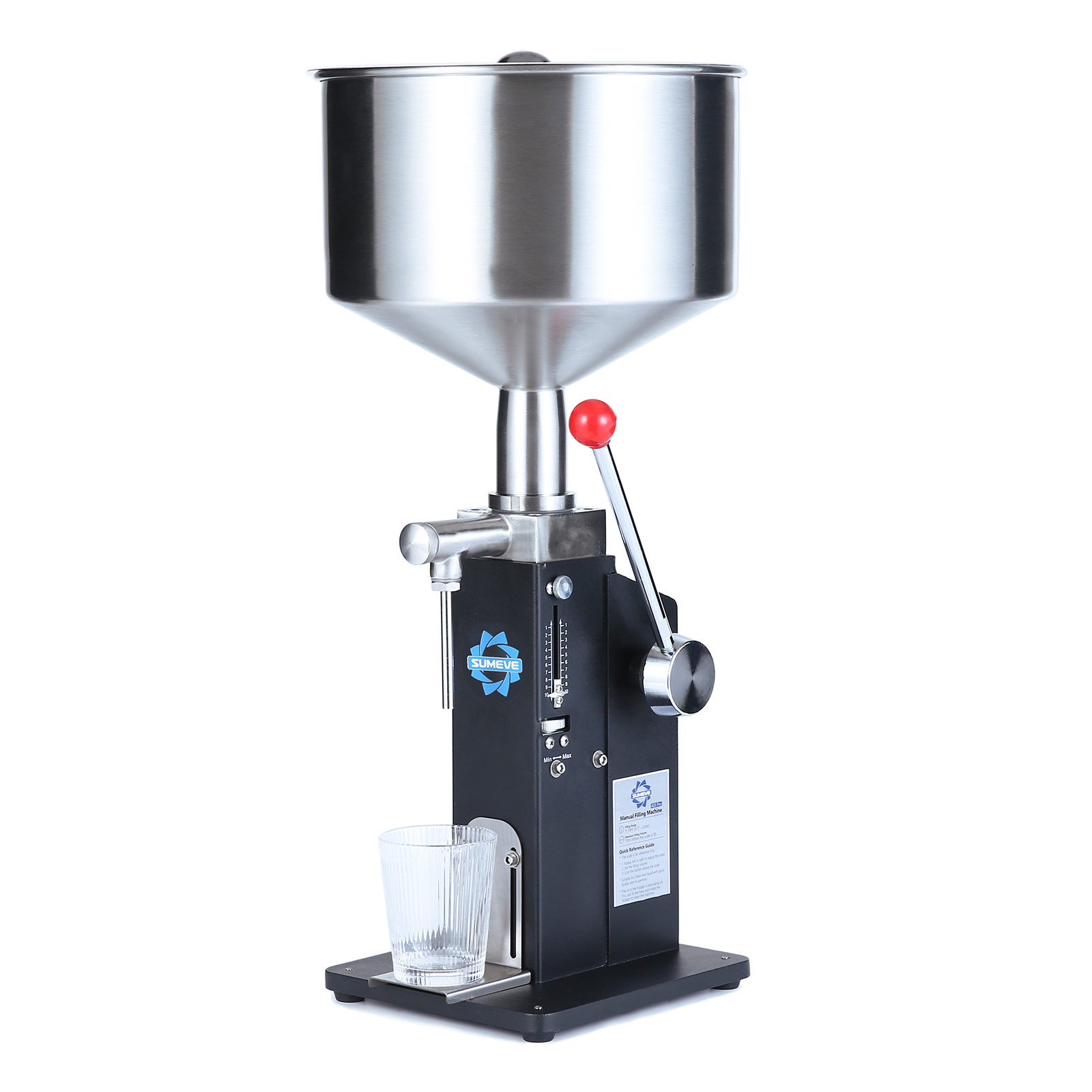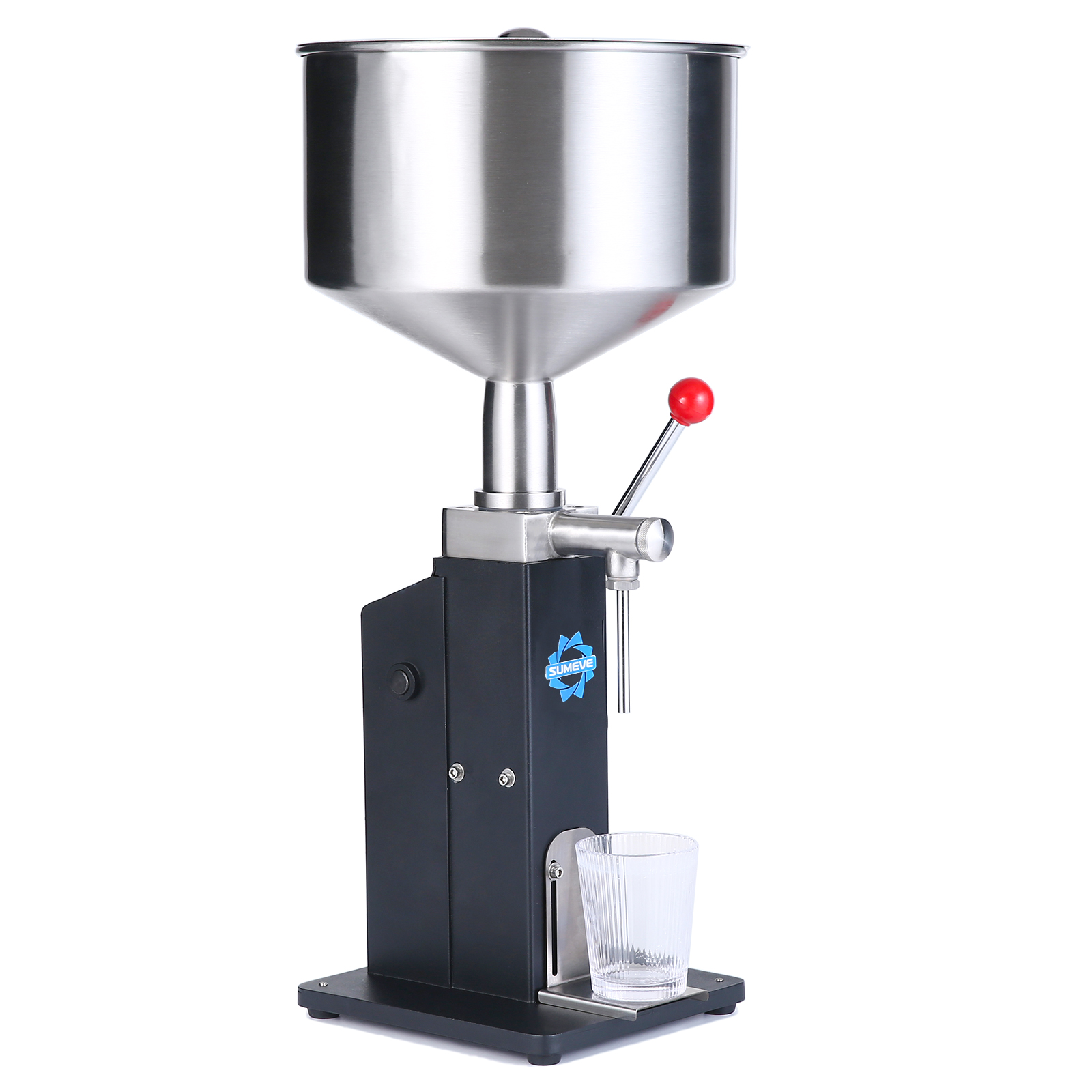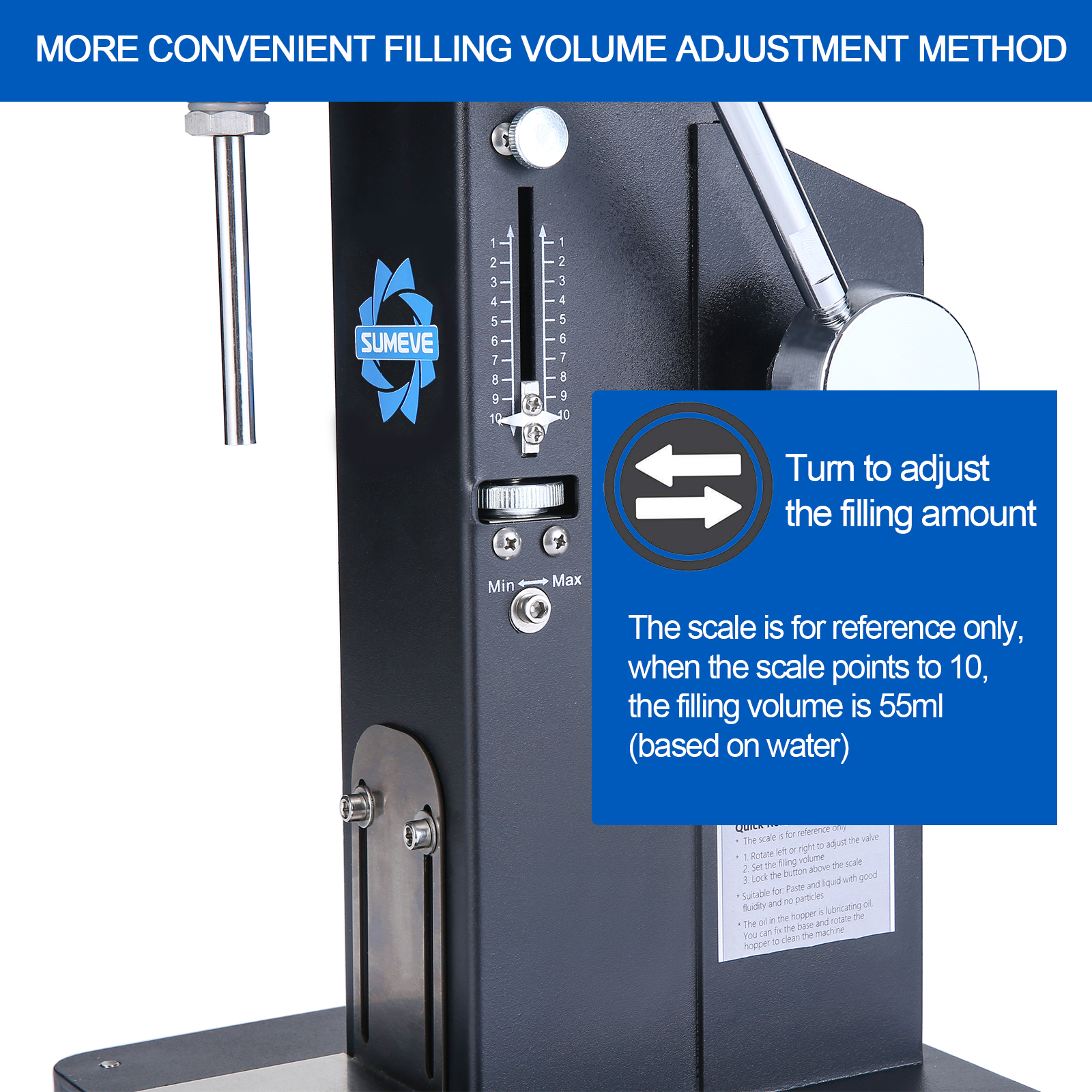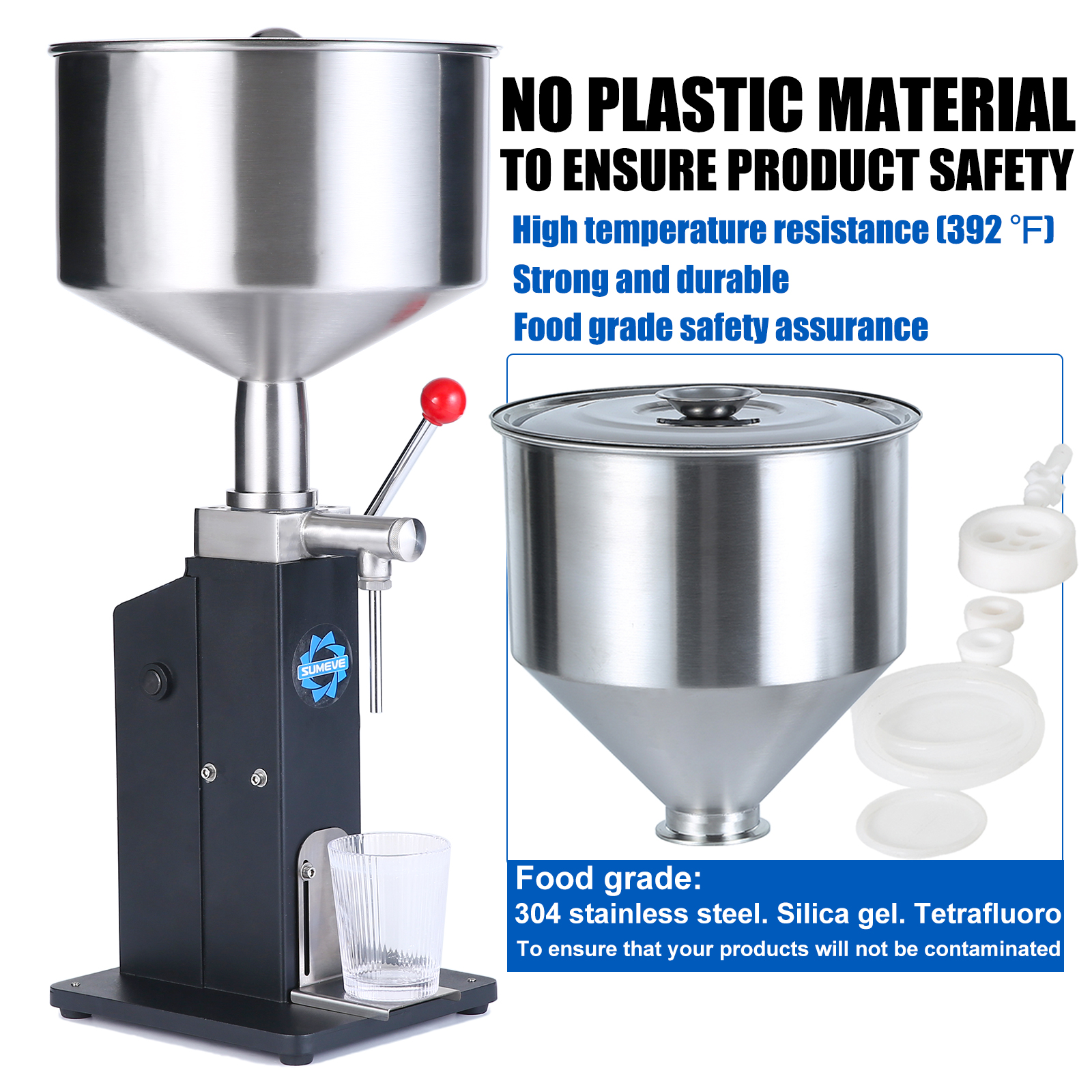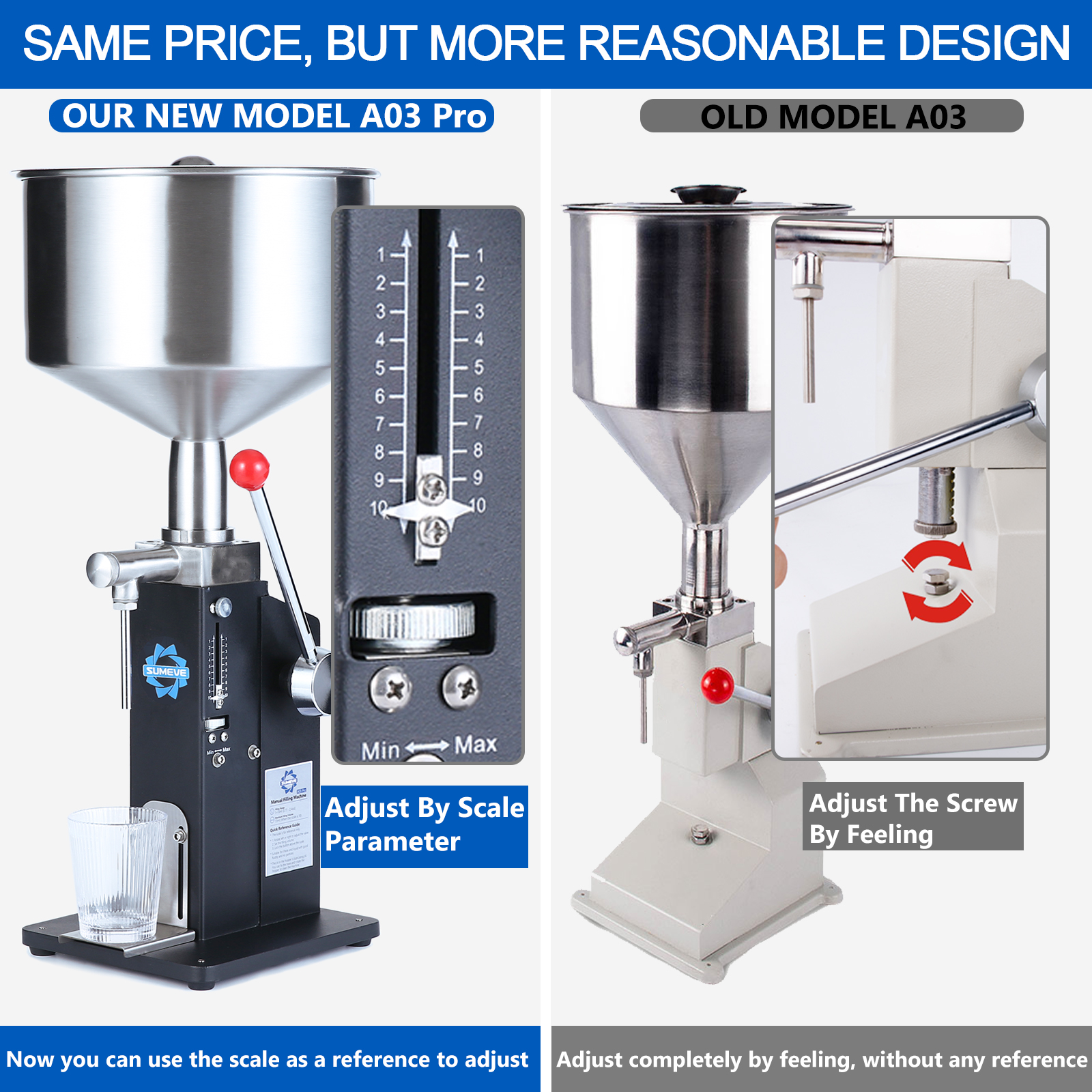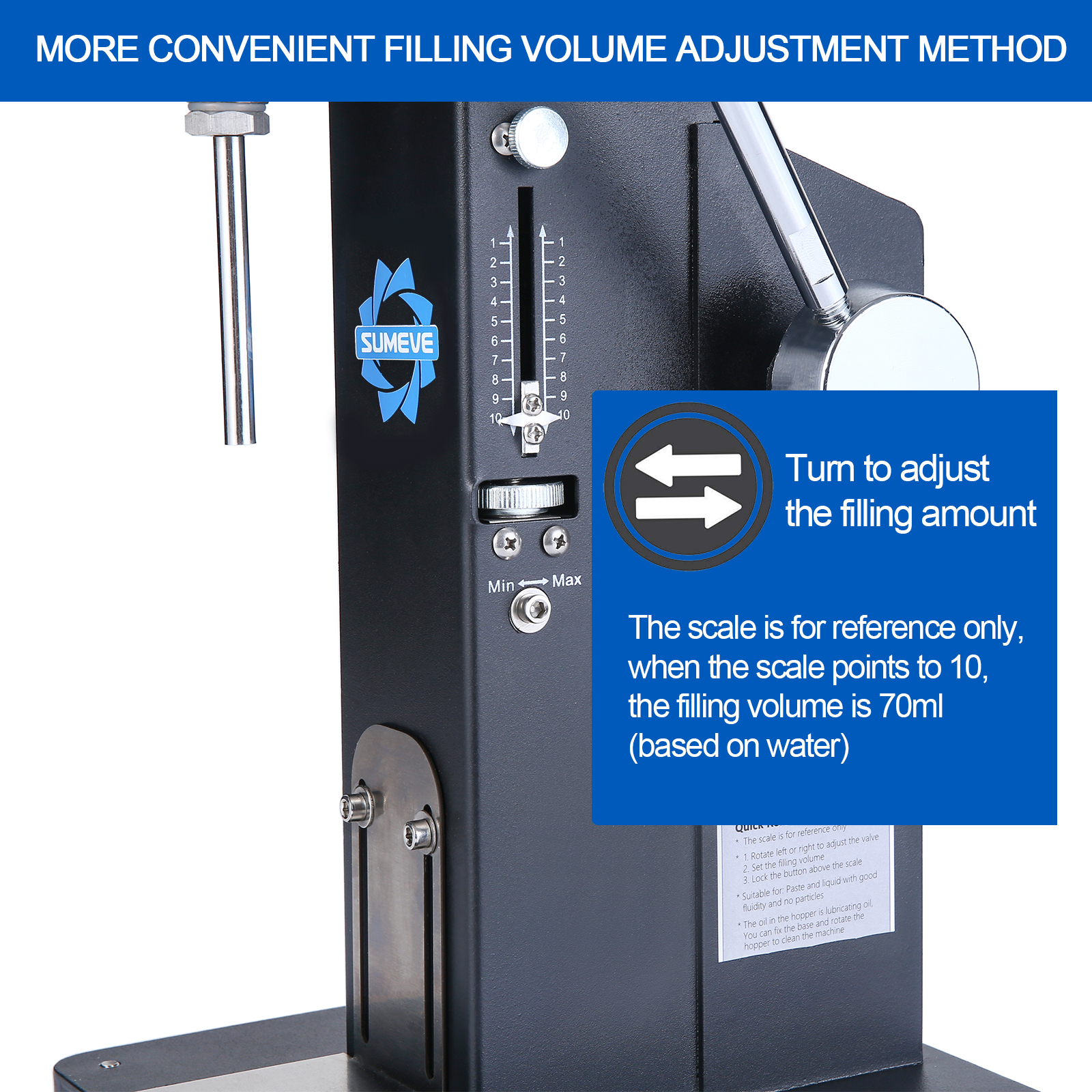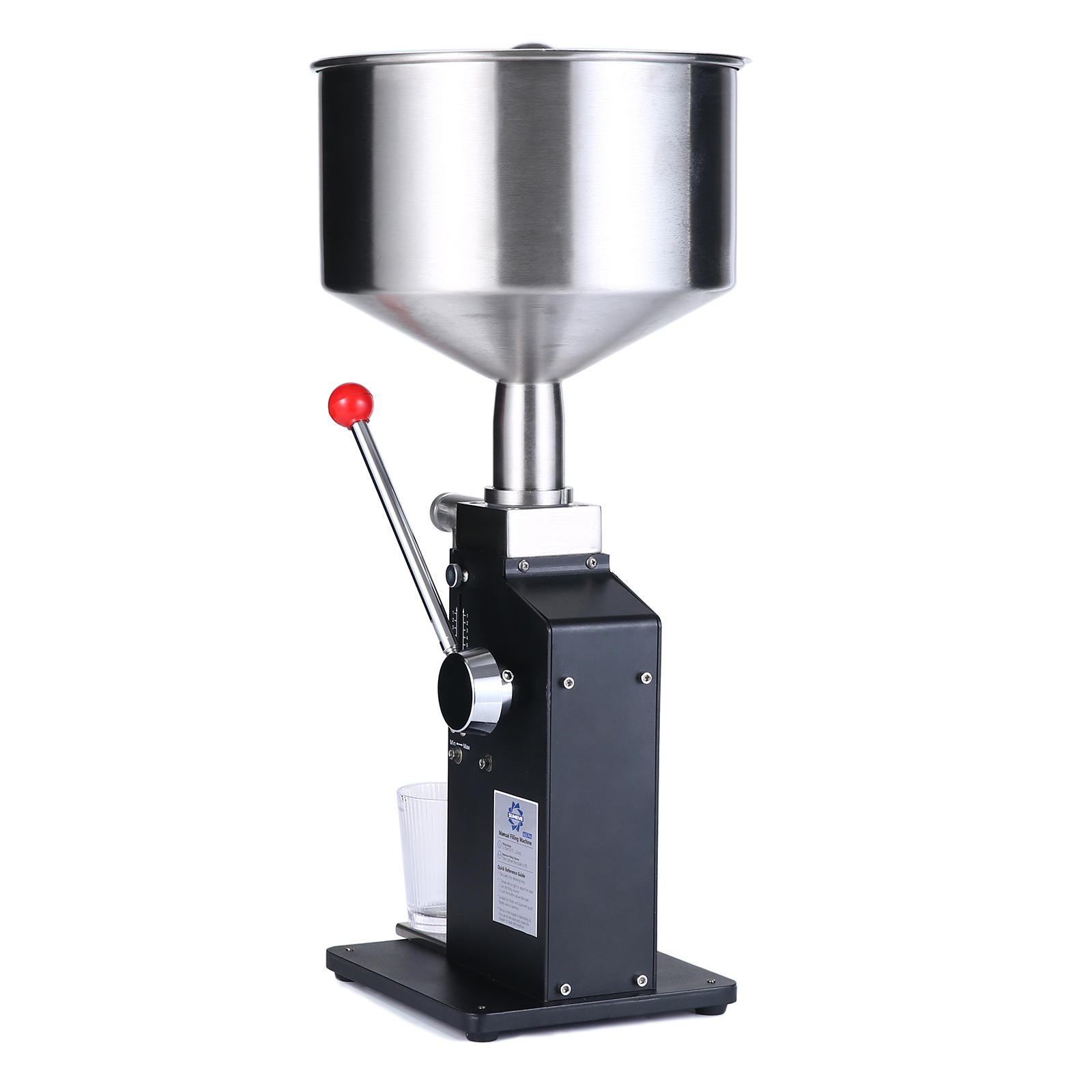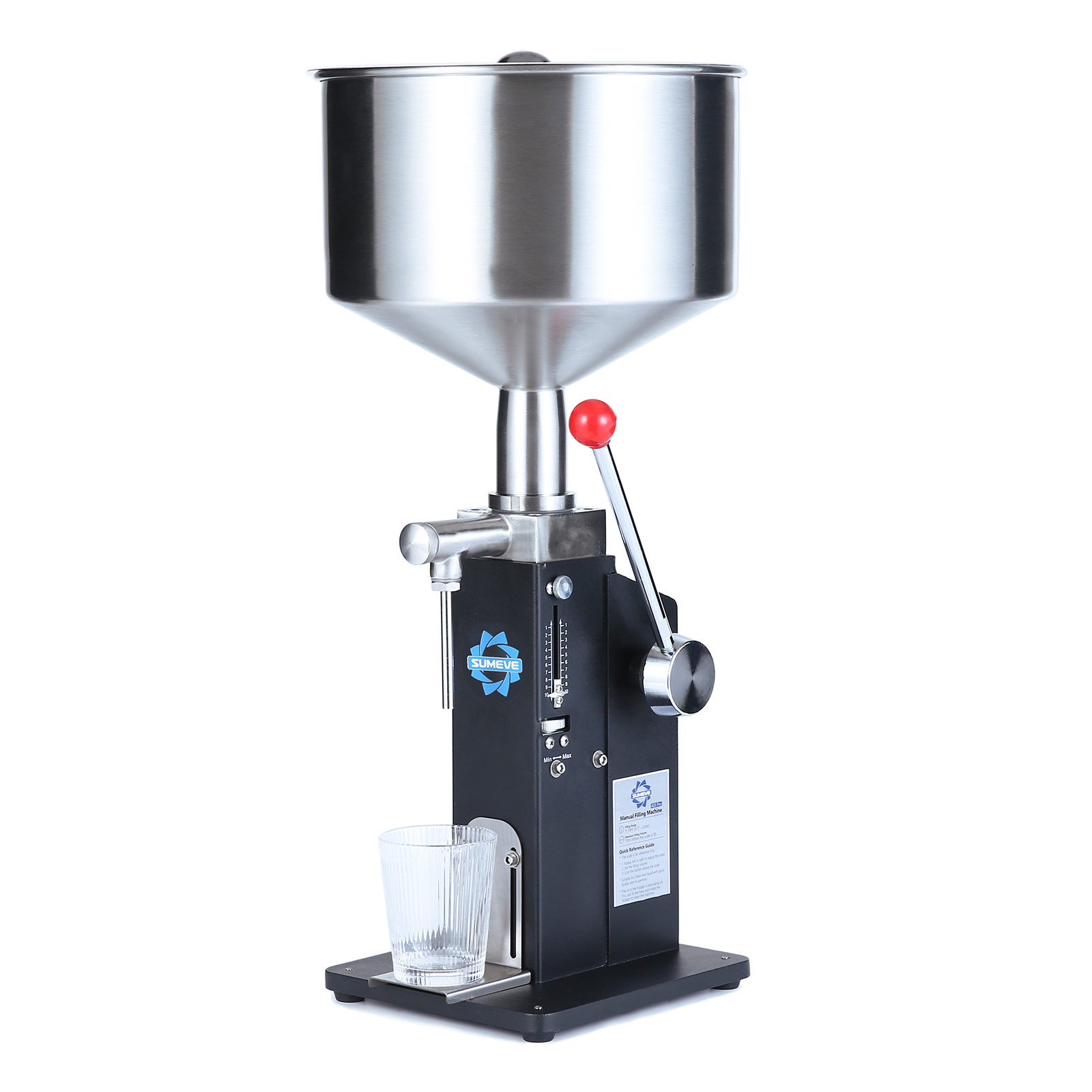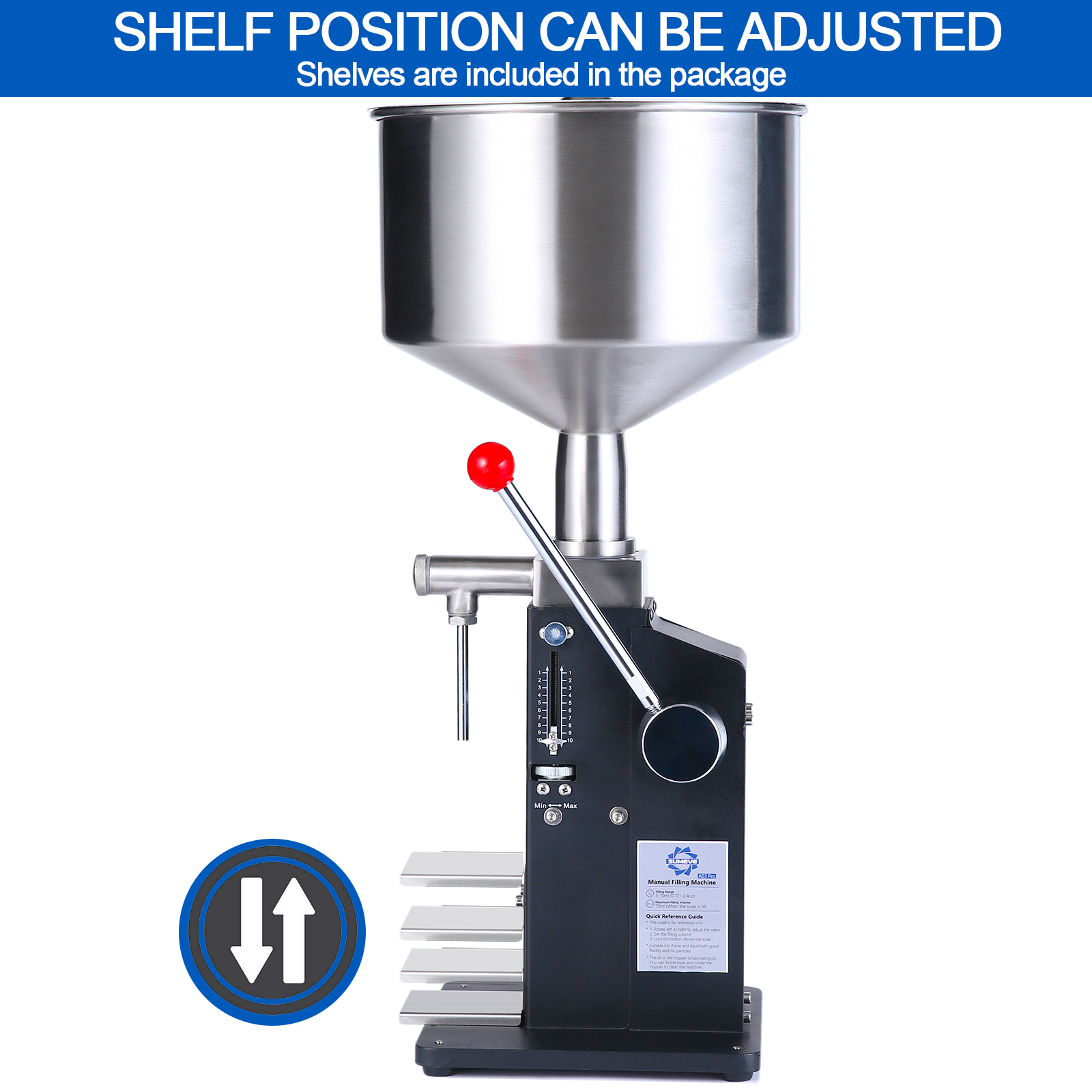 Manual Filling Machine 5-55ml Bottler Filler For Liquid and Paste A03 Pro
$152.00
Description
A03 pro manual liquid and paste filler. Single filling range: 5ml – 55ml (Fill volume adjustment via scale reference); Manual operation without power supply or air compressor.

Better design, the machine comes with a shelf, which means you can put the bottle directly on the shelf for filling.

Larger filling range, can fill up to 1.9 oz in a single time. Better way to adjust the filling volume, you can adjust the filling volume through the scale reference on the machine, the filling volume is the maximum when the scale points to 10.

Food grade 304 stainless steel hopper and discharge nozzle with Anti-drip function, wear resistance, high temperature resistance. Can be used for the filling of paste liquid within 392℉, this ensures that your product will not react chemically with the machine.

Our manual filling machine is specially designed for small and medium enterprises use and family use, it is suitable for medicine, daily chemical, liquid food, oil, shampoo that without particulate and so on (Not suitable for particularly thick paste).