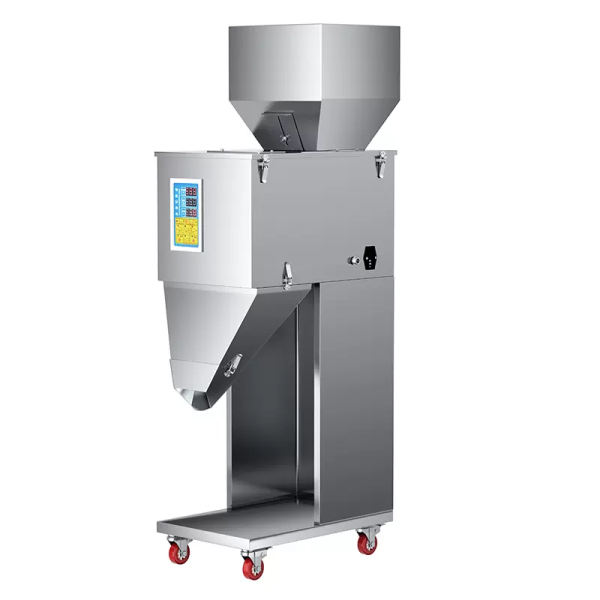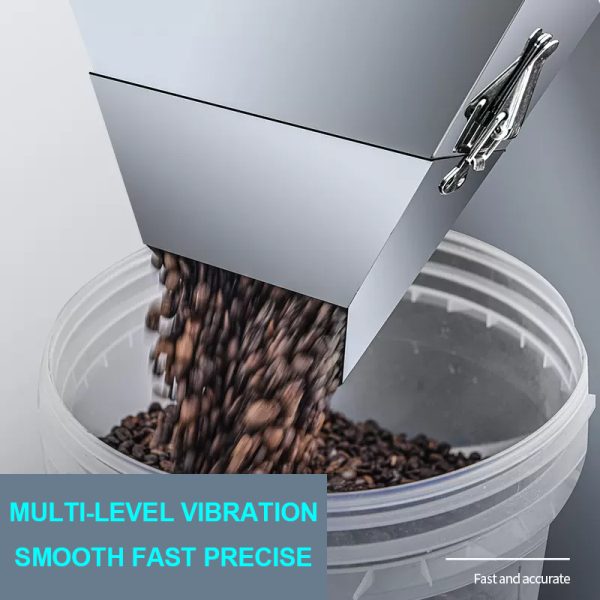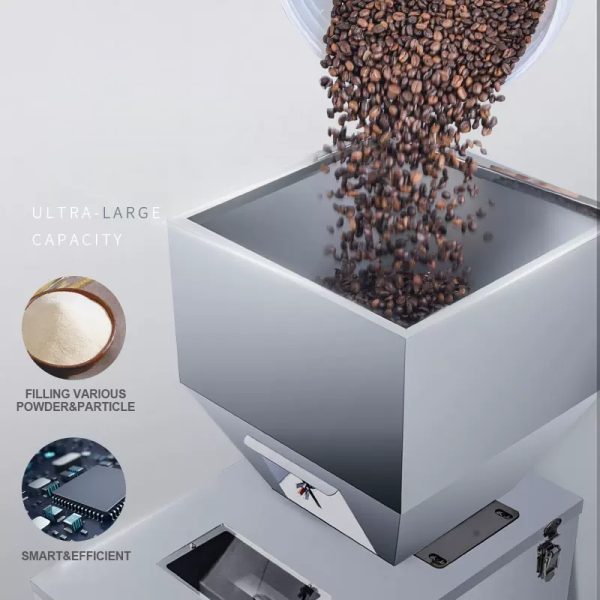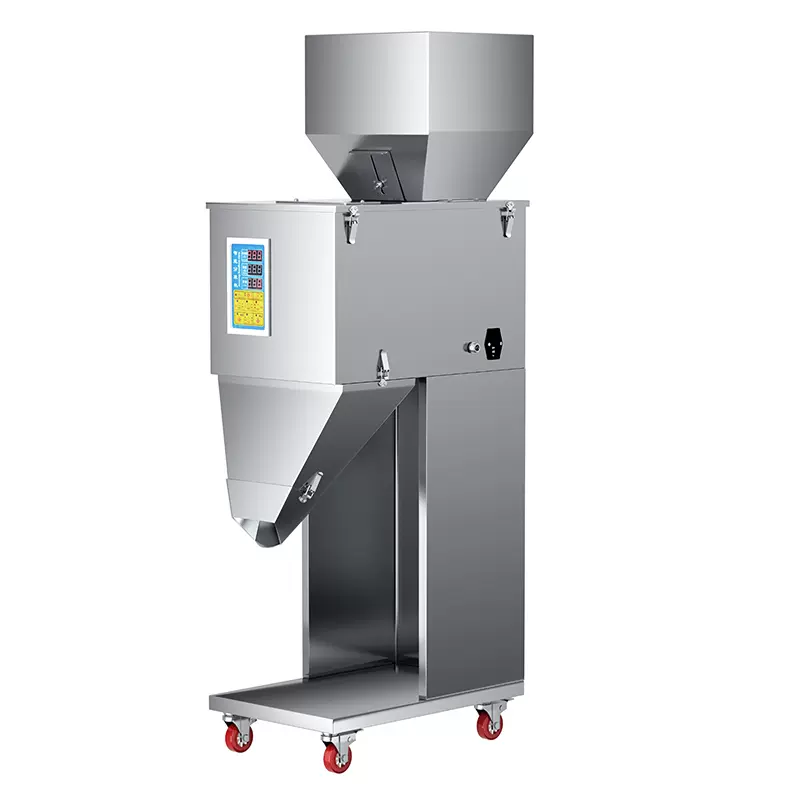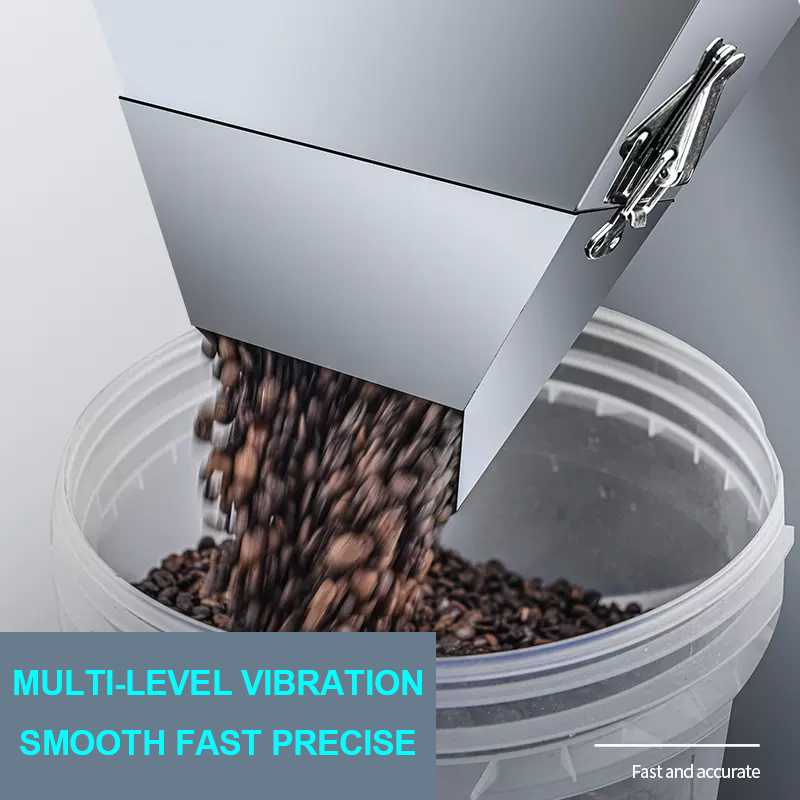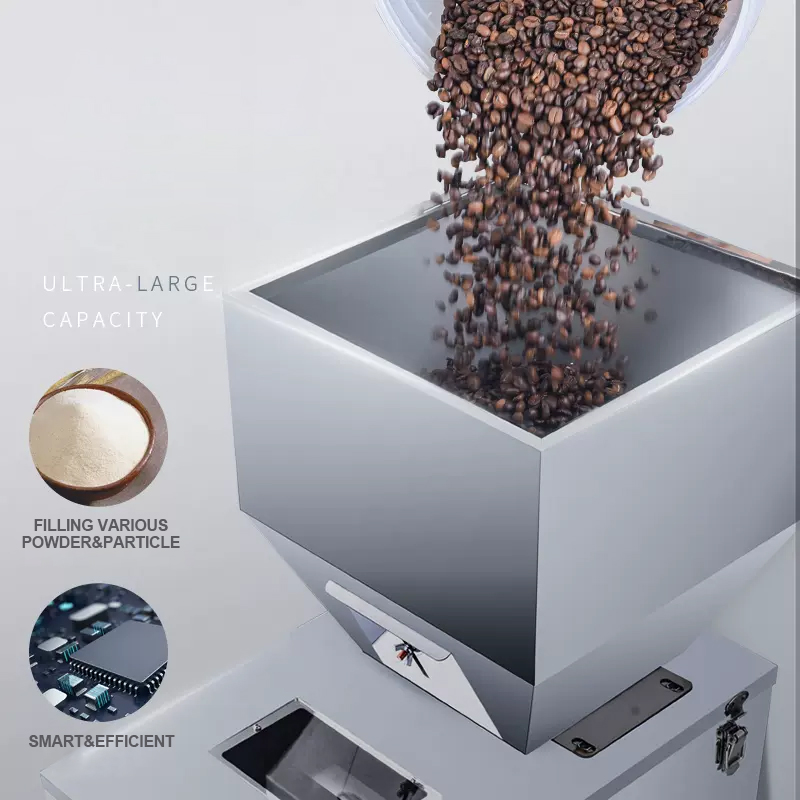 Powder Filling Machine, Particle Filling Machine, Automatic Weighing and Filling Machine 10G-999G
$999.00
Description
Suitable for filling dry powder such as: Flour, milk powder, coffee powder, chemical powder and other dry powder; Dry particulate matter such as:grains, beans, seeds, fruits,tea,etc.

Powder&Particle filling machine packing range:10-999g adjustable; filling material size: φ<35mm; voltage:110v/60Hz(220v can be customized).

Automatic weighing and filling: microcomputer control subpackage,using electronic weighing technology,high filling accuracy (Error: 3g-5g),Can be used for packaging powder and particles with high efficiency.

Multi-point vibration design: smooth filling, low noise. The machine is made of stainless steel, easy to clean and maintain

The machine has 3 working modes, infrared induction mode, foot switch control mode, and automatic feeding mode (adjustment required). This machine can be used with a 3-side sealing machine at the same time.

BEST CUSTOMER SUPPORT: 1 Year Warranty and free spare parts (excluding consumables). As an enterprise seller integrating R&D and production, we can provide a complete and comprehensive backup catalogue of spare parts, if you need any supports like spare parts or technical assistance in using the machine, we can provide our support no matter how long you have purchased.

It can be used together with the automatic sealing machine through the data interface link, so that the bag will be automatically sealed after each filling.
If you are buying in bulk, please contact us for a better price.